Hello PPMA members and friends
As I write I am on the train to London. This trip is very familiar as I have been out and about on behalf of PPMA a fair bit. I am enjoying meeting people and the opportunity to talk to a variety of audiences about the great work we are doing in Local Government. The more I do this the more convinced I am that we are leading the way in respect of great people practice. Hold your heads up colleagues, we have much to be proud of.
I am attending a Human Age session led by Manpower discussing the generational mix in our workforces. Where I am we have apprentices and graduate trainees working alongside older workers and it is great to see them learning from each other. It's amazing to watch a young apprentice, straight from school, teaching someone to do new things with ICT and then exchange experience of the world of work.
Last week the Shires Network met at the MJ offices. We heard from Editor, Heather Jamieson about what they are picking up about Brexit, not a great deal truth be told, just a steady progression to a drawn out retreat. We talked about our employment legislation and concluded that what we have is either beyond the EU standard or so well embedded that not a lot will change. Our primary concern will be retaining non UK workers especially in Social care and Health.
Speaking of which I am rather excited about our planned joint event with HPMA on 18 November which will focus on the workforce challenges in delivering integrated services. We have a great line up including Professor Guy Daly from Coventry University and Julian Mellor from the NHS. Both are very involved in this work. We are hoping to get a really strong DAS and Dawn Brodrick from Kings. The session can only take 45 and we hope to have a good mix of senior HR leaders from Local Government and the NHS. More details out soon.
I met earlier this week with the Head of Operational HR at CLG. We welcome these new members from the civil service and I think we have some interesting opportunities to work across the central – local government arena. They have shared interests in apprenticeships and talent as well as Leadership and cultural change and, of course, transformation.
Just through Reading and I am reminded that we have such a wide ranging network now in PPMA that we should celebrate the diversity of our membership, and also work to increase our reach. Something the Board will be thinking about at our Away Days at the end of the month. We will be asking our members to help by encouraging new members and getting involved locally to make sure we are relevant and proving the right support.
Ashleigh Richards was shadowing me in Warwickshire yesterday and she has kindly agreed to edit the supplement for us. Watch out for the next issue which will focus on the Integration Challenge. Great
Another heads up for a session I am hosting in Warwick on the 24th October with West Midlands Employers and CMI on Talent development and getting the most from the Apprenticeships Levy. How can you draw down levy funding for existing staff development as well as access the best training for apprenticeships oh, and what about that daft target? This is a West Midlands PPMA event but all are welcome.
Finally, and personally, I have had my own challenge this week. They say even happy events can be stressful and I have to agree. …on Sunday we handed our 22 year old son over to the Army. He commenced officer training at the Royal Military Academy Sandhurst. We are inordinately proud of him. Like all good parents we were sad to leave him there but, from our own experience we know he will get the best leadership training and personal development in the world. It struck me how far we have come in respect of equalities. On his intake 28 women and 22 cadets from around the world, working together, learning together and supporting each other. When I went, 30 years ago we were the first women. Only one was from an ethnic minority background and there was suspicion and much angst – they also had no boots smaller than size 7 and we were given men's kit! How times have changed. Let's salute the next generation, their challenges will be different from ours but no less demanding.
Whatever your challenges you are dealing with right now, remember that someone, somewhere is doing something similar, use that network and carry on learning and sharing.
Best wishes
Sue Evans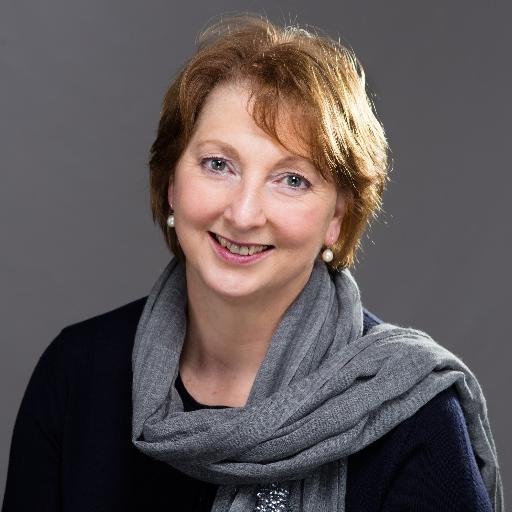 PPMA President