Hello PPMA member and friends
Our guest writer this week is Sarah Messenger, Head of Workforce at the LGA and she talks about how the Government needs to provide strong assistance in dealing with the workforce issues associated with devolution.
"Everybody agrees that sustainable change will only be achieved by involving and engaging people. Frontline staff have shown time and again that if they are given the chance to innovate, they will do so enthusiastically. In practice though, many public service reform programmes do not truly involve the workforce and leave aside consideration of basic HR issues until quite late in the process.
The sense of trust integral to the employment relationship is easily broken if there is no early discussion of the bread-and-butter issues around redundancy risks, pension entitlements and transfer rights. As the biggest show in town, devolution provides a fantastic opportunity to co-design services and workforce practices with local people and our workforce at the heart of that process.
So the LGA is calling on Government to work with national players to promote exemplary practice in dealing with the workforce issues associated with devolution. This has to be done because partner organisations will have to find ways to develop a new shared public service workforce based around places rather than organisational silos. Ambitious change demands a flexible workforce as well, with transferable skills able to develop careers that involve moving between permeable organisations. This provides exciting opportunities but also requires some difficult national conversations about pay and conditions and the time to start those conversations is now. The employment deal across public services, irrespective of the employing organisation, needs to be fair, comparable and portable.
The changing nature of the employment relationship is only part of the story though. The development of effective, lasting partnerships demands a transformation of cultures and values as well as new skills. People working in, or thinking about joining local government, are increasingly asking what devolution means for them. As functions and funding are devolved to combined authorities new skills will be required, for example around commercial investment and an enhanced ability to influence across organisational boundaries.
Devolution also mean changes to the work of the LGA. We have been:
• Seeking to ensure that the lessons learned from the frontrunners on devolution are shared with the whole sector through our DevoNext Hub and our national events;
• Providing specific support to councils to make the most of the opportunities offered by devolution.
We have also been talking with various councils and groups to ensure the advice and support we offer on workforce issues is tailored to the demands of devolution, including our advice and expertise on good industrial relations which is so vital in establishing trust from the outset.
We've been studying recent research and consultation which identifies the many interrelated HR issues that really need to be at the front of people's minds as devolution develops. The HR and OD teams within partnerships need a common language and a strategic approach to; workforce planning, leadership development, performance management and incentives, commercialism, change management skills and talent management programmes in particular.
We have been working with the PPMA and SOLACE to bring to life, via an e-book, the excellent 21st Century Public Servant research undertaken by the University of Birmingham, a concept that will help define and drive new roles, cultures, behaviours and skills.
To learn more about what the LGA can offer you as devolution evolves, visit www.local.gov.uk/devolution and www.local.gov.uk/workforce."
Sarah Messenger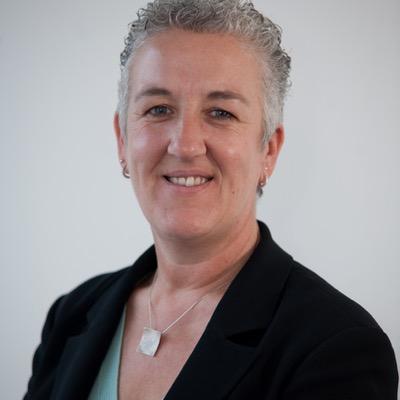 Head of Workforce, LGA