Hello PPMA members and friends
Our Vice-President Sue Evans, shares with us how she is going to use the power of positive resolutions in her Presidential year.
"Some time ago my South African sister in law persuaded me that resolutions should be positive – not about 'stopping this' or 'going without that' but affirming and focusing on doing more, or better, or just for fun. She is slightly dotty but I have given this a go ever since and, I have to admit that these positive resolutions do stick a bit better. For example, 'always have fresh flowers in the house' has lasted well beyond many others and I am happier for it.
So when asked to write here about my resolutions for 2016 I have applied the principle.  I have been thinking about becoming PPMA President this year and the opportunities that provides for me to build on the great work Barry Pirie has done this year, as well as the chance to work with such a wide variety of excellent colleagues in our sector. Here goes:
To build the reputation of the public sector. As incoming President of PPMA I want to use my voice to promote the sector and the great work that is done to transform services for the public and to tell the positive stories of innovative and creative good practice.
To increase membership and active participation in the PPMA. I came late into local government and the PPMA provided a network, ideas and opportunities to learn from others in similar situations that have been invaluable to me.  The regional and national events – and of course, the Seminar (more of that later) are a rich source of support, information and learning.  We are all grappling with the same issues. Others will have tackled things first and people are willing to share. There is so much experience out there; you're missing out if you are not part of it.
To develop the social media profile of the PPMA. I am a very late convert to Twitter and I love it. Try following TED talks, great short items covering all sorts of fascinating subjects just enough to keep you fresh and your grey matter stirring. I use Facebook for personal stuff (mainly for keeping tabs on my offspring- although they now say it's for old people, just like email apparently) and LinkedIn and Twitter for work. LinkedIn is not just for job seekers, although the head-hunters do use it so make sure you have a presence out there. LinkedIn Groups like our PPMA one can keep you connected to useful contacts and in touch with the latest thinking and ideas. Please do join us.
To deliver a brilliant PPMA Seminar 2016. I am very excited about the Seminar which is 22-23 June at Aston University this year. The venue is perfect. It is modern and light and feels like a place of learning. I have secured four fabulous keynotes and the workshops will focus on relevant hot topics with thought leaders and talented practitioners sharing their work and facilitating discussion.  We have some different and unusual fringe activities including Boot Camp and a technology fest, alongside some connect and reflect sessions.
The judges are lined up and the trophies are seriously gorgeous- believe me, you will want one in your cabinet! The awards are an opportunity to showcase the hard work and commitment, innovation and creativity that makes our sector what it is.
I think that's plenty to go on and my aim is to make these resolutions have a lasting impact on our sector, just as my flowers have brought joy to my house!"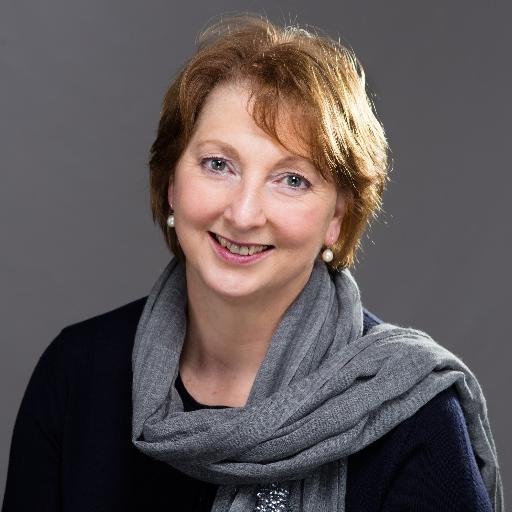 Sue Evans is Vice President Elect at the PPMA