Hello PPMA members and friends
Our  latest post is written by Penna's Jason Wheatley and he explains more about the critical role HR has to play in identifying, nurturing and developing the leaders of tomorrow.
"In the light of the Queen's speech and George Osbourne's call for an emergency budget on July 8, the public sector continues to be under immense pressure for further cuts and tough spending choices,  so the need and therefore the opportunity, for highly skilled HR professionals has never been greater. Now more than ever, HR has a pivotal role in enabling public sector organisations to realise and unlock further potential through their most costly but valuable asset, people.
The demand for talented HR practitioners and leaders, both permanent and interim, is high across HR disciplines, not surprising in the light of the significant challenges ahead. The need to become lean, nimble, commercial and cost effective means organisations look to HR professionals to help them move forward with energy, quality and pace but safely and with buy-in and engagement from employees and unions.
At the heart of any successful organisation is a clear understanding of its' workforce, what it needs, how it is deployed effectively, how it is measured, managed, developed, motivated, and ultimately rewarded, basic in some senses but critical to success. Imperative to effective people management is a clear picture and understanding of the resource and talent on the ground and to this end solid workforce management metrics and HR technology to turn raw people data into intelligence to drive and inform strategic business decisions is paramount. Effective workforce, talent and succession planning to anticipate and manage resources can only succeed with insightful analytics.
We cannot get away from the need for hard accurate data, (which frustratingly still today eludes many) balanced with qualitative data from engagement, performance management and talent mapping. We are already seeing skills shortages in key areas of the public sector forcing more expensive and time consuming reactive recruitment, rather than proactive planned approaches, which in turn relieves pressure on already stretched service delivery.
HR has a critical role to play in identifying, nurturing and developing the leaders of tomorrow and that includes those HR professionals who have the skills and capabilities to become highly effective HR leaders, after all we must develop our own professional HR talent too.  For the first time in history, we have five generations working side by side with opportunities realized through mixed age teams that work alongside each other enabling the sharing of experience, knowledge and ideas through day to day activity and reversed mentoring. Attracting, retaining, motivating, developing and rewarding these generations requires a more flexible approach taking into account what is important; what matters to them.
To effectively meet the needs of today's workforce, organisations need to create a culture where employees feel valued, have choice, are developed and a less constrained by old ways of working. Ongoing performance conversations rather than the traditional appraisal system, flexible benefits and agile working are just some of the areas that need further thought to drive staff engagement and aid attraction and retention of talent.
Today's workforce challenges, future models of how things can be done differently in an ever changing volatile, uncertain, complex and ambiguous; VUCA world, means that HR needs to enable organisations to adapt, change and dynamically evolve without the need to, what at times can, seem the constant need to radically transform, the constant cycle we know demotivates employees. It could be argued by some that HR continues to wrestle with the notion of the 'perfect' HR function and how it should be structured. What is clear is that a modern HR function will need to be social and collaborative, mobile and engaging, talent centric, intelligent and insightful and predictive and agile. The good news is HR talent is in demand and being seen as pivotal in making change happen so ensure you're ready to deliver.
The PPMA "Peer into the Future" programme designed in partnership with Penna, Ernst and Young and the Local Government Association offers HR leaders time and space to focus on collective learning and development to understand critical issues, challenges and key workforce and HR issues."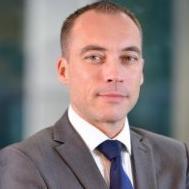 Jason Wheatley is HR Lead Consultant – Public Sector, Penna HR Practice