Hello PPMA members and friends
This week, guest blogger Gary Browning, CEO at Penna looks at a concept used in the past by them, which could re-shape our approach to employees and jobs
"Last year unemployment reached a ten year low. One consequence of that has been greater job mobility particularly in the younger generation of worker, to such an extent we have a new emerging phenomena – the 'GIG Economy' where employees think of jobs as they would a music gig, and the question is, is HR ready for it. A far greater transient workforce will require different systems, processes and policies, but even more importantly a different mindset.
In the old economy there was still a sense of ownership of employees.  Remember that hackneyed phrase 'our employees are our greatest assets'. In the GIG Economy we need to think more about short term rental agreements rather than ownership and this changes everything on the talent agenda.
The GIG Economy
I was 55 last year and in my career have worked, not untypically for my generation, for four companies. James my 25-year-old son and his fiancé have each had three jobs already. The net-enabled job economy increases mobility and a short-term rentals mindset and not just in the workforce, companies like UBER and Airbnb exist because of social networks and connecting platforms. Employees, particularly Gen Y and now Gen C, are looking with renewed confidence for a different deal. No longer a long-term commitment but a short-term gig from which they are looking to add to their personal portfolio of experiences, build their personal brand, add new case studies to their CV. They want to develop themselves, they seek purpose and meaning from their work and they want to have fun. They are more likely to want to commit in terms of months than years.
Practical difficulties (changing the mind-set of the organisation)
HR needs to help the organisation adapt to this GIG employee by accepting their transient nature and embracing and facilitating it. Employees need to be allowed to come and go, and come back again in the future, bringing with them new skills and experiences. So perhaps we should stop having leaving parties, stop talking attrition rates as if they are a  bad thing, and change how we measure engagement. There should be more focus on engagement in the moment and less asking whether an employee sees themselves in the organisation in two years' time – is that really an indicator of engagement in a GIG Economy?
Performance management (the annual appraisal)
Much has been written on the death of the annual appraisal – RIP many would agree. Indeed in a GIG Economy the concept of an annual review is redundant, but rather than search for a replacement system or processes, organisations should focus on creating a culture of performance embraced by the right behaviours, rather than a new PM system. Would you rather have an employee in your business for five years, doing an average job, or 10 employees here for six months adding high value?
Embracing 'intrapreneurs'
Gen Y have grown up in a world of internet entrepreneurs with role models such as Mark Zuckerberg, Sergey Brin and Larry Page and it all looks so easy to become a billionaire!
This has translated into greater entrepreneurial behaviour in the GIG worker within an organisation, and herein lies an opportunity for those organsiations who can tap into the drivers of these 'intrapreneurs'.  Organisations need to design structures & remuneration policies to embrace this intrapreneurship, with less command and control and greater collaborative systems and partnerships. Leadership behaviours also need to change to suit this new breed of talent. More listening and less telling, more pull less push, more coach less manager.
EVP (Employee Value Proposition)
Organisations need to stop thinking about an all encompassing organisational employment brand and shift the emphasis to a tailored approach for each type of employee which acknowledges the GIG employee, but also that this isn't a workstyle for everyone.
Not totally new to us
The GIG Economy is associated with the younger generation, but actually at Penna we have operated an associate model in our outplacement business for over 40 years. We have 400 associates who are contracted to work with us on a project basis. They choose how many days and when they work for us and how they balance this with their other interests. They are hugely talented individuals who we have learnt to engage with differently – approaches we now all have to adopt with these giggers."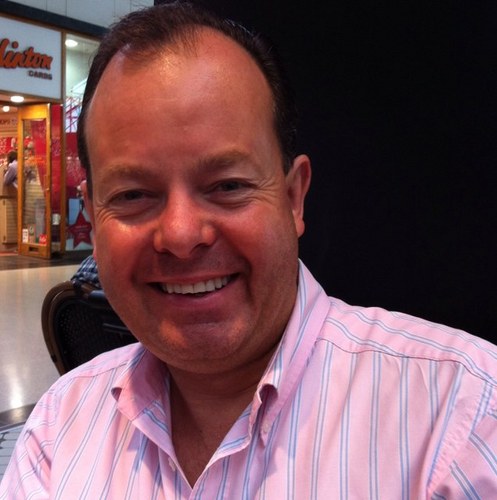 Gary Browning is Chief Executive Officer at Penna