Hello PPMA members and friends
Penna's Julie Towers is our guest blogger this week and she believes that HR can make a major difference to the challenges facing their oganisations  – below she explains how.
"When you think about it, local authorities – like many organisations (including my own) – have one major asset, and that's their people. With large workforces ranging across many services, talents and skills local authorities have at their fingertips a collective powerful force for change. So if HR are the true leaders and influencers of the workforce then it's clear that HR can make a significant difference to the challenge that local authorities are facing in their Comprehensive Spending Reviews. In my view they are an essential business change tool. And I'm fortunate to see every day through my work with them just what a difference they are making.
In Sandwell the HR team have not only reduced agency spend by over £1.5 million, now only having agency workers in single digits through their tireless dedication to transition, implementation of a new Employer Value Proposition and attraction strategy which saw them 'get on their bikes' and come to London to attract social workers out to their region; and develop a new redeployment and recruitment service that has already saved the authority hundreds of thousands of pounds and is resettling employees in new careers.
Their proactivity and energy has instilled confidence in the workforce; their creativity has developed new solutions for old intractable problems and their new workforce ambassadors recruited from across the authority are making change happen from the bottom up. And they're seeing the benefit through reduced turnover in Children's services which has gone from 26% at the beginning of 2013 to 9.8% in the last 6 months. Which puts them in the highest performing quartile compared to other local authorities. HR truly adding value to the bottom and top line.
In the hands of HR professionals are vested the tools of change, cultural development, behaviour, qualities and leadership development and many are stepping up and using them to full effect to deliver the kind of change needed to do not more with less, but more with not very much at all.
The comprehensive spending review is set to be the toughest yet, not because we don't know what's coming, it's clear; and it's way beyond challenging; mostly because the easy change, the challenging but doable has been done. It is now all about innovation, creativity and doing the unthinkable and previously impossible. But the workforce are full of ideas and even though they often don't know it they have the ability to change, at pace, with incredible results. They just need the right leadership….HR it's your time to step up and provide that creative leadership and be the business change tool that is so definitely needed in good times and bad.
Please don't wait to be asked!"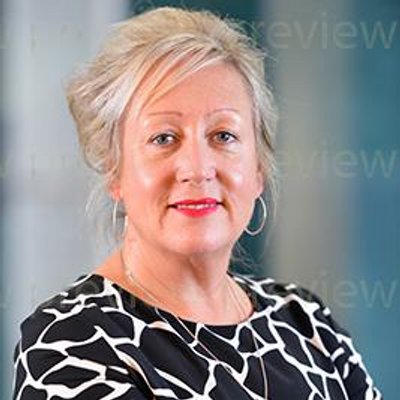 Julie Towers is Managing Director, Penna Recruitment Solutions