Hello PPMA members and friends
Well what a week we had. I am still buzzing from the energy generated over the two days in Birmingham. What a privilege to have time with colleagues to talk, to listen, to share and above all to connect – really connect – with each other. I was uplifted by the warmth and sincerity of delegates, speakers and workshop leads. The genuine will to make the two days useful and inclusive was palpable and the atmosphere alive with interest. I thoroughly enjoyed myself and I hope everyone else did too. We will be asking for your feedback, you have been warned.
I was delighted with each of the keynotes. Neil Carberry from CBI held the floor with his depth and breadth of knowledge and his ability to bring his experience into the room and focus on our issues. John Henderson from Staffordshire kicked off the afternoon with a level of humility and openness that reflected his quiet and assured leadership style. His reflections on his move from the military to civilian life and his first year as a CEX were captivating. Lucy Adams from Disruptive HR was nothing short of superb. Her style, confidence and slick delivery were awe inspiring. Her presentation challenged us to treat our employees as adult, consumer and human. Her mission to dismantle the annual appraisal, one form at a time, resonated with the audience along with the need to understand those moments of truth when people touch HR. Tanya Laird from Digital Jam shared some of the virtual and actual reality technology that will shape the not too distant future.
In the workshops we saw discussion and debate around hot topics including Health and Social Care Integration,  Senior Pay and Reward and HR and Big Data. Watch out for blogs from workshop attendees. 21st Century Public Servant leads showcased the Walk Tall e- booklet and the impact of Social media was explored. Thanks to all our brilliant workshop leads for preparing and leading their great sessions.
Thanks of course to my fantastic team. Tamsin 's excellent PM skills and attention to detail ensured that the whole event ran without a hitch, even coping with my unintentional reshuffle of the awards script and my tendency to wander off and get distracted! Aston University Conference Centre proved to be a perfect venue. The staff were so accommodating and helpful.
The rain just held off for the evening reception in the courtyard. How lovely, and unusual, in June,  to be able to have it outside . Many people were stunned by the close Magic by Patrick, only 16, self taught and so confident and charming. The Quartet Briga,  students from Birmingham entertaining us with a varied repertoire added a nice touch and The Roving Artist cut silhouettes with tiny scissors. Overall, the awards dinner was relaxed, good food, good company and a real celebration of all that is excellent in our sector.
Boot camp, mindfulness colouring, Lego lunches and the chance to connect and reflect made up the Fringe and kept everyone engaged throughout. The sponsors and exhibitors added their support and all in all I think it was a roaring success.
In other news last week there has been a surprise result in the Referendum. That gives us some thinking, some challenges and some work. Having spent two days with colleagues from across the sector I am confident that we can rise and deliver whatever is needed to help the nation respond. Workforce will be a key consideration and we'll be ready willing and able to ensure that we have the people we need now and in the future for a thriving public sector.
I was pleased to get home on Thursday,  vote, see the dog and the hubby, and enjoy a very large G&T to reflect on my first two days as your President and the year to come. I feel we have got off to a flying start. Let's enjoy the rest of the year. I look forward to getting around to regional events and watching the Rising Stars shine. Let me know if I can help and support you where you are.
Look out for details of Peer into the Future,  Rising Stars and the Apprenticeship Programme. These offer the opportunity for development of future leaders,  something I am keen to champion during this year.
Watch this space…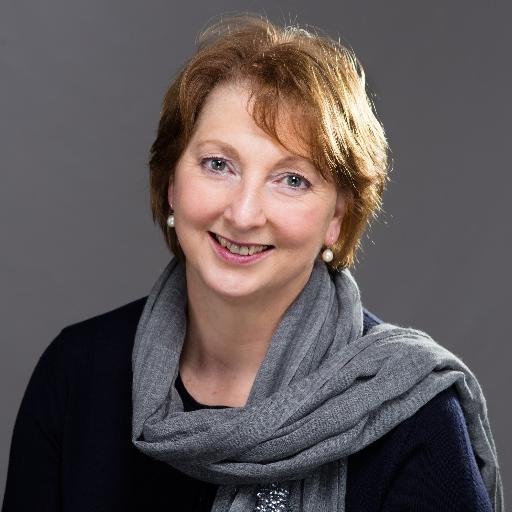 Sue Evans
PPMA President